Benefits of joining Barkibu as an online veterinarian
Posted by Barkibu editors
Every day more and more people use the internet to resolve their doubts. In fact, there are already different platforms where professional doctors answer questions about our health. Why not an online veterinarian who answers the questions we have about our pet's health?
If you are a veterinarian, surely on more than one occasion a customer has called you because he or she had some doubts about his or her pet's health or about pet care and in that moment he or she couldn't make it to the clinic. Many times they need to go to the clinic after all so you can check the animal, but sometimes you can give them some guiding or advice so the owner calms down and knows what to do.
Now you can do that on Barkibu, where owners ask every day thousands of questions about their beloved pets. Barkibu is an online showcase for you and your clinic. The more activity you have on the platform, the more points you get, improving your online presence for "best veterinarian in" or "recommended veterinarians in" on Google. But there are more benefits of joining Barkibu and being an online veterinarian.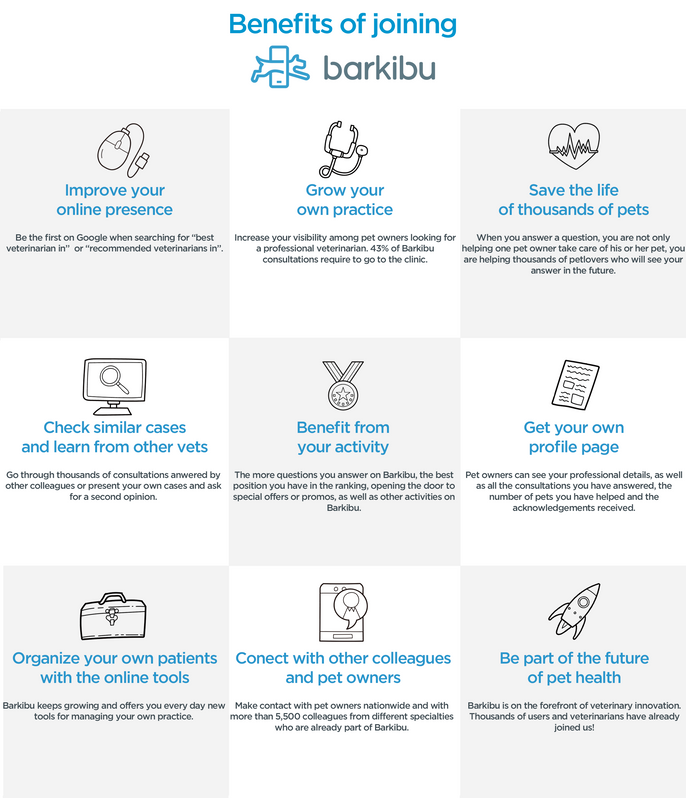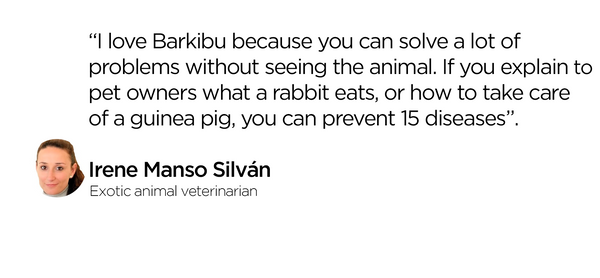 **More than 10,500 veterinarians are already on Barkibu **giving answer to more than 30,000 consultations we receive every month. Go to Barkibu and find out for yourself the benefits of being an online veterinarian.