What does a dog do when he gets lost? How is his behavior?
Posted by Barkibu editors
How to find a lost dog at night? How long can a lost dog survive in the cold? There is nothing more distressing for an owner than losing his dog and not finding him. The overwhelming feeling of not knowing where or how the animal will be is indescribable.
After the initial shock, we can think that our dog will find the way home, but it is not always the case. Questions such as how long a dog can be gone, how to find him, or what to do when a dog using chip gets lost, are essential.
What does a dog do when he gets lost? How does he react?
The truth is that it is not easy to answer this question, since it depends a lot on the reason why he has been lost and also on the behavior of the dog.
In general, we can say that the dog feels disoriented at first, not knowing where he is (especially if, due to a problem of fear, he has run away and got terrified, without looking where he ran). Faced with this disorientation, the dog will try to locate the owner, his home, or any reference area.
He will start wandering, looking for his owners or the way back home. Some dogs or in some occasions will achieve that with more or less effort; however, in many cases, the dog is not able to orient himself and this wandering will make him move further away from his house or from the place where he separated from the owners.
Chances of finding a lost dog after 24 hours
There are several documented cases of dogs (and other animals) that were able to travel hundreds and even thousands of kilometers to return home, after having been lost. It is not well known how some dogs are capable of performing these deeds; it could be because of a very developed sense of smell, a strong bond with their owners, or the ability to recognize places, objects, etc., and use them as a reference to find their way back home.
The truth is that these cases are not common, and most dogs are not able to return to their home or to the place where the owners are after getting lost and disoriented. That is why we must take measures to prevent the loss of our dogs, and know how to act in case he gets lost.
What to do when we lose a dog with location microchip
We must have our dog properly identified. In the UK, the identification of dogs and cats is mandatory, through the implementation of the microchip, a small device based on a series of unique and exclusive digits of each animal that is associated with the owner's data. In the US this is not mandatory, but you can find this service rather easily these days.
Never lose sight of your dog, neither for small moments nor in areas that you know perfectly. A small oversight may be enough for our dog to be lost.
If we have an easily frightened dog or that tends to escape or follow tracks, we must walk with him on a leash (we can use long straps of several meters).
Place a badge on the collar or harness with your phone number. This will allow, if someone finds your dog, to locate you immediately.
What to do if my dog has been lost
Use of geolocation devices, such as GPS, that we can activate immediately if we have lost our dog.
In case of loss, it is necessary to put the corresponding report to the civil guard, national police, or local police, providing the microchip data (which you can see in your partner's card), the characteristics of the dog (age, appearance, gender,...) and the place where you saw him for the last time.
Therefore, if your dog is lost he will not necessarily know how to find his way back home; unfortunately, the most usual is that he becomes disoriented and does not get back on his own. Therefore, we must use all the means to prevent this from happening, starting with the proper identification of the animal, and never losing sight of him. Unfortunately, if our canine companion is lost, we must report the incident to the competent authority, start the search as soon as possible, and look for support on social media (social networks, posters,...) to increase the chances of finding him.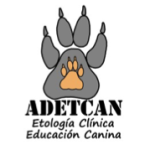 Borja Ros Villanueva, veterinario y etólogo en Adetcan.
Adetcan es un proyecto formado por dos veterinarios etólogos y educadores caninos que prestan servicios de asesoramiento, prevención, diagnóstico y tratamiento de problemas de conducta en perros y gatos. El servicio es a domicilio. Estamos en Santiago de Compostela pero trabajamos en toda Galicia.